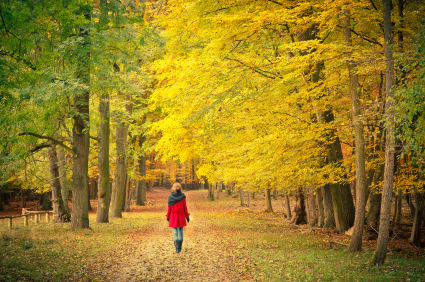 I love the change of seasons. I love the cooler weather. Change of seasons – especially the fall – remind me we can begin over and over again throughout the year as well as in our lives. This is the time to reflect on how you and your business are doing and plan for what's ahead. Forget about waiting until the New Year when things are cold and dark. There's life all around! Football has started up, school is back at full throttle, and local Fairs and Farmer's Markets display their beautiful, delicious fruit and crafts to consider for Christmas gifts.
Reasons Why I Am Grateful
As you can tell, lately I have been overwhelmed with gratitude. I have the most wonderful husband and child in the world. They love and accept me 'just like I am' with no requirements or requests to change.My clients are the best of the best. They are the best in their field. They are exceptional leaders. –But, more importantly, they are extraordinary people in being just who they are. My clients also are great teachers for me as I learn something from them in almost every encounter. I love the freedom of owning my own business and having the flexibility and yes, responsibility of making it a success. What's more, is that I define what that success looks and feels like. I even love where we live. Everything I want or need is easily accessible. I am so grateful that I have numerous tools, habits, friends, and rituals that I can access based on my need or desire.
A Challenge of Gratitude for You
It has been a tradition of mine to write several notes of thanks around the Thanksgiving season to people who have meant a lot to me. To write these notes is a gift to ME. To have people in my life who have generously shared of themselves and gifted my life in immeasurable ways adds a richness and depth to my life that I cannot describe.
Hopefully you have people in your life who have, likewise, gifted your life. I invite you to reflect on that in the next month or two and consider writing a note to them to express your gratitude. Did you know expressing gratitude actually changes your chemical make-up? It releases good endorphins that enhance your health and well-being. Even observing someone offer a gift or being kind to someone else has a positive impact on you.  Gratitude and doing good is a powerful experience that results in elevating not only your life, but the lives of others.
Cultivate an attitude of gratitude. It will change your life, it will affect how you see life and, as a result, will change the circumstances of your life. When you begin and end each day with a note of thanks it changes everything that happens in between…
Go ahead — be grateful and watch your shine factor increase!
Tags: assertiveness, Brilliant Leadership, executive brilliance, gratitude, interpersonal skills, intuition, jennifer whitaker, motivation