Our proprietary leadership program, The Brilliant Leader Model,
guides you to to the next level of brilliance: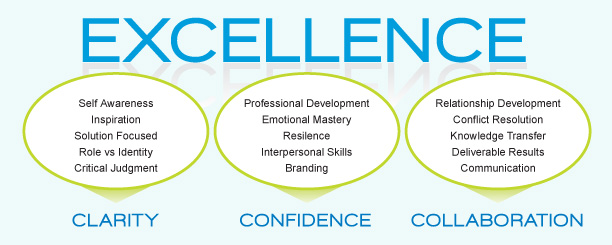 Consulting where YOU are in Charge
We are well aware consulting firms may not be held in the highest regard, largely because they often tell you what you already know.   We aren't like other firms.
From succession planning to increased employee engagement and team motivation, effective talent management and knowledge transfer is the key to generating long-term stability and growth.
Programs To Reach All Levels
A successful consulting engagement should identify high-potential employees and provide them with the tools to become brilliant achievers. It should also energize status-quo staffers to step up their game and produce measurable improvements for the organization. Employee engagement is essential to having a workplace that attracts and retains the best and brightest and outshines the competition.
We help you:
Develop the next generation of leaders
Attract, cultivate and retain the best talent
Identify and develop high potential and high performers
Create an Employee Engagement plan that elicits high performance and collaboration
Guide executives to transfer knowledge and skills
Align employees with organizational objectives
Conduct Climate Surveys that measure engagement and collaboration
Our Process
Using tools such as self-awareness guidance, conflict resolution exercises, and 360-degree feedback and 360-degree assessment, our programs spark individual excellence while replacing isolation with teamwork. Custom leadership development training programs provide business strategies that grow talent, increase collaboration and accelerate performance.