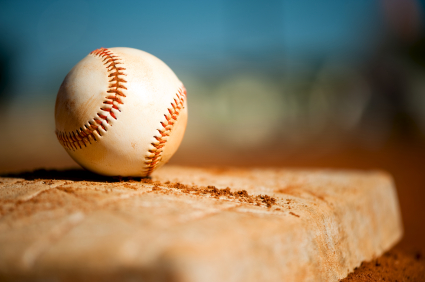 Living here in Atlanta I am a huge baseball and football fan. The Atlanta Braves were doing well this year and leading by 8½ games in early September.  It looked like the playoffs were a sure thing! Unfortunately, it didn't happen. They lost the lead and a chance of playing in the post-season.
Before the demise of the Braves was certain, Chipper Jones, who plays third base, said something to the team. Chipper is a 15 year veteran of the team and the young players look to him for counsel, advice and leadership. He commands a lot of respect and has shown himself to be a leader with his history of success. At one of the team meetings, he said, "Hey guys, we're trying too hard. You have to let the game come to you."
I was intrigued by the fact that a baseball player, not a psychologist, would make such a comment. That is right in line with my message, "When we let go there is flow." The things that you can't see, hear, or touch often shape very much what becomes your reality.
So, why is it so important for the game, or your life, or your work come to you?  There are several things that can happen as a result.
There Is a Place for Space
Letting the game come to you adds spaciousness to your mind and to your life. When you internalize the mantra "Let success come to you," or "Let wisdom come to you" it adds space to your head. It allows you to lighten your load by no longer thinking "I've got to figure this out," or "By the 15th of next month I have to have this done" or whatever it is that we stress and push for. When you let things come to you, it provides room for creativity, the emergence of wisdom, miracles and dramatic insights. Add some space and let it come to you!
Struggle is Stressful and Stifling
The spirit of what Chipper Jones was saying is that the harder his teammates tried, the more mistakes were made. You could tell when they got up to bat that they were not at ease with themselves. They were struggling every time thinking, "I have to hit a homerun". They weren't thinking about getting on base but rather how many runs they needed to score.
We do the same thing in our work and life. Rather than taking one thing at a time, we get too focused on the end result and nothing is accomplished. As that phrase says "Inch by inch, it's a cinch; mile by mile, it takes a while."  There is such profound truth in that simple statement! Relax into what you are doing and trust you will have what you need. If you don't have what you need, then have faith that you will find what you need, or meet the right people, or develop a particular skill or strength to help you achieve the goal.
If you let the game come to you, things will happen as they are supposed to, but as long as you struggle you will create stress. You will stifle your own creativity. So relax into your own inner wisdom.
Serenity Is Achieved
That leads to the third result of letting the game come to you. Serenity is a natural byproduct. This is not talking about a passive serenity where you sit at home hoping everything comes out OK and takes care of itself. This is the serenity that results from the perspective of what you are passionate about unfolding before your very eyes. You can be inspired, passionate, successful, AND have a serene presence and calmness about you.
You will find that answers, truth, people and circumstances will follow you when you allow room for space in your head and your life. If you struggle with it you will stifle what needs to happen, and you will block the serenity that can be a natural byproduct. So I invite you, in life and in work, to let the game come to you, and see the brilliance in yourself and others illuminate all around.
Tags: assertiveness, Brilliant Leadership, executive brilliance, interpersonal skills, jennifer whitaker, leadership skills, motivation